Medicare begins funding phone and video psychiatrist consults
'The mental health impact of the pandemic will be immense': RANZCP
2 minutes to read
2nd April 2020
Medicare-subsidised phone and video consultations will help psychiatrists reach more patients as they deal with the mental health consequences of the coronavirus pandemic.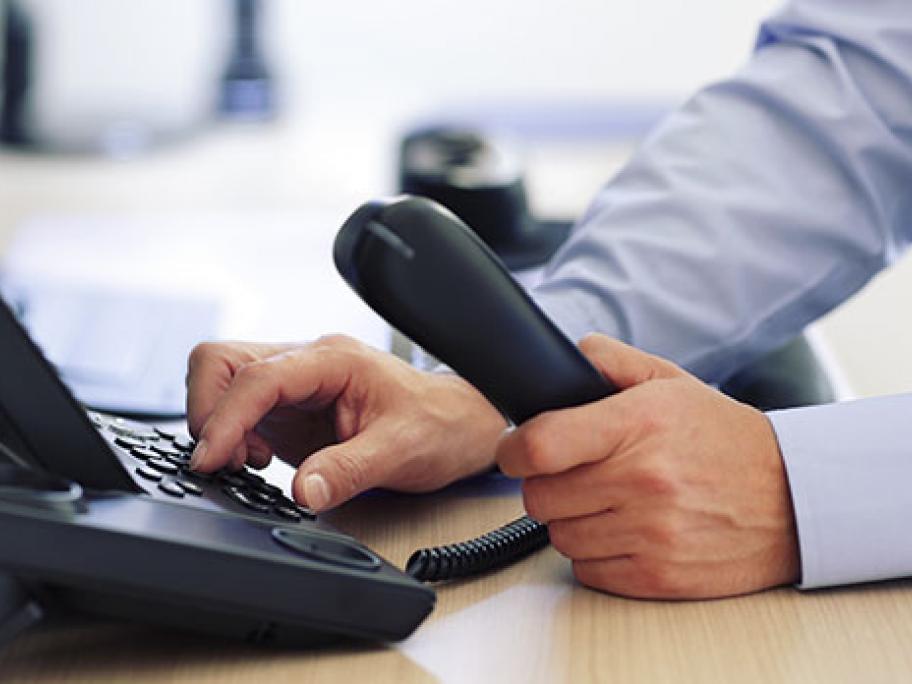 On Monday, the Federal Government introduced 14 Medicare items for psychiatrist telehealth consultations as part of a temporary measure to reduce peoples' risk of exposure to COVID-19 while continuing to access essential health services.
The consultations can be with a patient anywhere in the country, with item descriptors and rebates that mirror those for regular psychiatrist attendances.
The Royal Australian and New Zealand College of Psychiatrists welcomed the items, which were for non-admitted patients and must be bulk-billed, as a "much needed step".
College president Associate Professor John Allan said the mental health impact of the pandemic and resultant lockdown would be "immense" and that timely access to specialist care could save the lives of patients in crisis.
"We should also not forget the needs of people with severe mental illness, many of whom are already slipping through the cracks," he said.
"The effects of loss of income, lockdown, sudden unemployment and homelessness present new challenges for everybody but particularly people with severe mental illness, as they are more likely to have existing physical illnesses and social disadvantage."
He added that psychiatrists still needed to be able to continue to practise group therapy, as well as conduct sessions with families.
Medicare items have also been created for bulk-billed phone and video consultations with psychologists, GPs and other specialists.
---
We have compiled a list of resources to help combat coronavirus, which can be read here. Or click here to read the rest of our coronavirus coverage.
---
Meanwhile, WA health authorities are calling for help from psychiatrists in private practice willing to offer telephone or video consultations to patients in hotel quarantine.
Since Saturday, anyone entering Australia from overseas is required to spend 14 days quarantined in a hotel room.
The move is intended to reduce their chance of spreading coronavirus, but there have been concerns the restrictions could create acute mental health issues for some patients, causing health officials to begin work on a mental health triage service.
Psychiatrists interested in taking part have been advised to contact Dr Sophie Davison — [email protected] — and Jodie South — [email protected]
---
| Service | Existing face-to-face items | COVID-19 video consult items | COVID-19 telephone consult items |
| --- | --- | --- | --- |
| Specialist initial attendance | 104 | 91822 | 91832 |
| Specialist subsequent attendance | 105 | 91823 | 91833 |
| Consultant physician initial attendance | 110 | 91824 | 91834 |
| Consultant physician subsequent attendance | 116 | 91825 | 91835 |
| Consultant physician minor attendance | 119 | 91826 | 91836 |
| Paediatrics early intervention services for children with autism, pervasive developmental disorder or disability | 135 | 92140 | 92143 |
| Specialist or consultant physician early intervention services for children with autism, pervasive development disorder or disability | 137 | 92141 | 92144 |
| Consultant psychiatrist consultation, not more than 15 minutes, fewer than 50 attendances | 300 | 91827 | 91837 |
| Consultant psychiatrist consultation, 15-30 minutes, fewer than 50 attendances | 302 | 91828 | 91838 |
| Consultant psychiatrist consultation, 30-45 minutes, fewer than 50 attendances | 304 | 91829 | 91839 |
| Consultant psychiatrist consultation, 45-75 minutes, fewer than 50 attendances | 306 | 91830 | 91840 |
| Consultant psychiatrist consultation, more than 75 minutes, fewer than 50 attendances | 308 | 91831 | 91841 |
| Consultant psychiatrist, prepare an eating disorder treatment and management plan, more than 45 minutes | 90260 | 92162 | 92166 |
| Paediatrician, prepare an eating disorder treatment and management plan, more than 45 minutes | 90261 | 92163 | 92167 |
| Consultant psychiatrist, to review an eating disorder plan, more than 30 minutes | 90266 | 92172 | 92178 |
| Paediatrician, to review an eating disorder plan, more than 20 minutes | 90267 | 92173 | 92179 |
---
More information: MBS Online